Ravencoin, one of the most noteworthy heirs of Ethereum's hashrate, is soaring once more as the Merge upgrade approaches. In addition to the basic update, the release of CPI data is producing volatility spikes in the bitcoin market.
RVN's 100% rally is not coming to an end.
In terms of price performance, RVN is one of the industry's strongest assets. Since September 9, the asset has gained approximately 100% of its value, and market data suggests that it is far from over, since no selling pressure increase has been observed.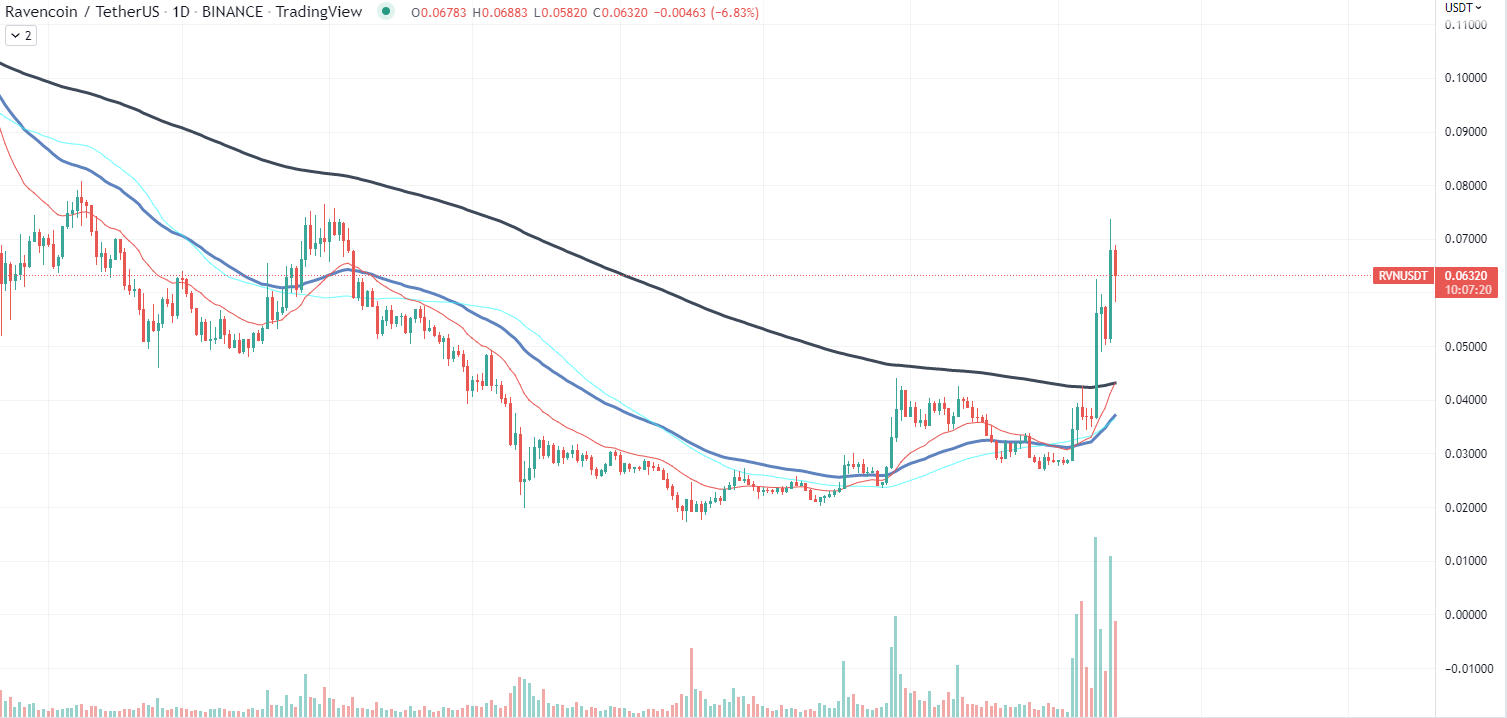 Despite the 11% drop in the last 24 hours, the majority of the selling activity has been successfully absorbed by investors seeking exposure to one of the few Ethereum alternatives.
Ethereum Classic, one of Raven's key competitors, has lost roughly 3% of its value in the last nine days, which is not comparable to RVN's performance. The most notable move occurred on September 6, when ETC lost almost 18% in less than a day after earlier rising approximately 26%.
With only a few hours until the Merge update went live, Ethereum's PoW token began gaining traction on the market, with the token's price increasing by more than 25% in the last few hours, indicating an inflow of funds to an asset that had lost more than 75% of its value since its initial listing on the market.
Ethereum is losing nearly 6% of its value today because of unusually strong inflation statistics and shows no evidence of a Merge hype surge.
CPI kills the cryptocurrency market's momentum
The unusually strong inflation figure has prompted a turnaround in the cryptocurrency market, as the market did not expect to see numbers above 8.1% year on year. The market will be affected by rising inflation rates in both the long and short term.
In the immediate term, most digital assets will retrace, including Ethereum, which will undergo major revisions a few hours after press time. In the long run, US financial authorities may consider a 100 basis point key rate hike at the upcoming FOMC meeting, which would maintain a cycle of stringent monetary policy that has largely prevented risk-on assets like cryptocurrencies from gaining market traction.
The US dollar has already reacted positively to the data, with the DXY index reaching 109.2, a level that we should not have seen for a few more days given the indicator's usual volatility.
At the time of writing, most cryptocurrencies have taken significant losses, with Bitcoin losing 4.2% of its value, Ethereum investors dealing with a startling 6% reversal, and Ravencoin's fall accelerating to 11%.